Scrapbooking ideas for football fans are not as important as the perfect halftime speech. But sometimes we need inspiration for those layouts just like our favorite team needs some halftime encouragement.
While many high schools have ended their football seasons, our high school had a very impressive win in the first playoff game and seems poised to play for a few more weeks. Moms of football players, cheerleaders, and band members have more photo opportunities. Our beloved Buckeyes also make great subjects for scrapbook layouts. And here in Ohio we have some optimistic Bengals fans and devoted Browns fans. Football parties and games are a big part of fall. It would be a shame not to preserve the memories of the fun and excitement in our scrapbooks.  So how do you begin?
Have Plenty of Photos to Prevent a False Start
Professional photographers take great photos at high school football games. Check with your school to find his or her contact information.
Newspapers sell the photos they publish on their websites. All newspapers are different. Our Columbus Dispatch has a heading on their website that takes you to a photo store sorted by month. The Pataskala Standard that covers our high school games makes it even easier by providing a "buy this photo" link on each photo that you see with the articles.
Friends and family are usually happy to share the photos of your football star that they find printed in the paper, but those articles can yellow very quickly. You might consider color copying on photo paper or scanning them and having them printed as photos. You can do the same with those great newspaper headlines after your team wins the National Championship!
Don't forget to include other memorabilia:

programs
tickets
certificates
varsity letters
pennants
bumper stickers
 sports schedule magnets

Ask friends and family to share photos with you from the football games or parties. That might be the best way to get a photo of YOU at the party if you are usually behind the camera.
Take some great photos yourself. I have found some articles with advice for taking better photos at sporting events.
If you have a nice camera this article might help:

Another resource for sports photography is: Be the best sports photographer at your kids' games by following these 6 easy tips by Bill Schiffner.
And if you are using your phone at the games, Upward Sports gives us: 
Some Layout Strategies for Your Playbook
DennyDavis.net can help you tackle your titles with oodles of page titles, quotes, songs and poems about football.
Search Etsy to find paper or digital supplies for your layouts. You can find college and professional team clip-art, paper, ribbon, and stickers. I went to Etsy.com and searched "Ohio State Buckeyes Scrapbooking" and got two pages of results. I was surprised to find this clip art by Nathan Poland.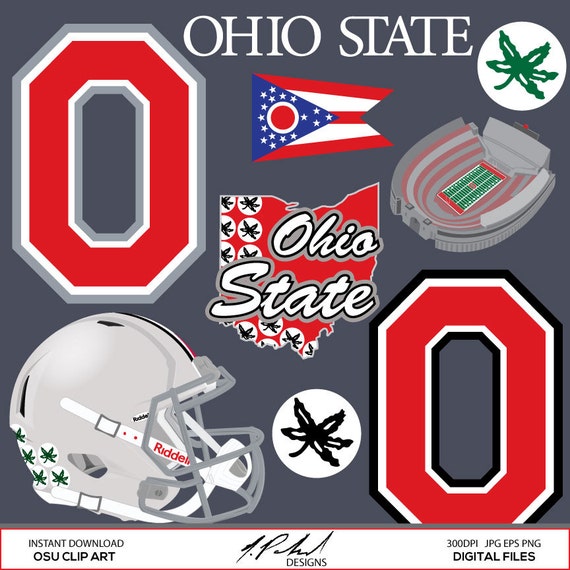 Now get those football photos into a scrapbook! Go Bucks!